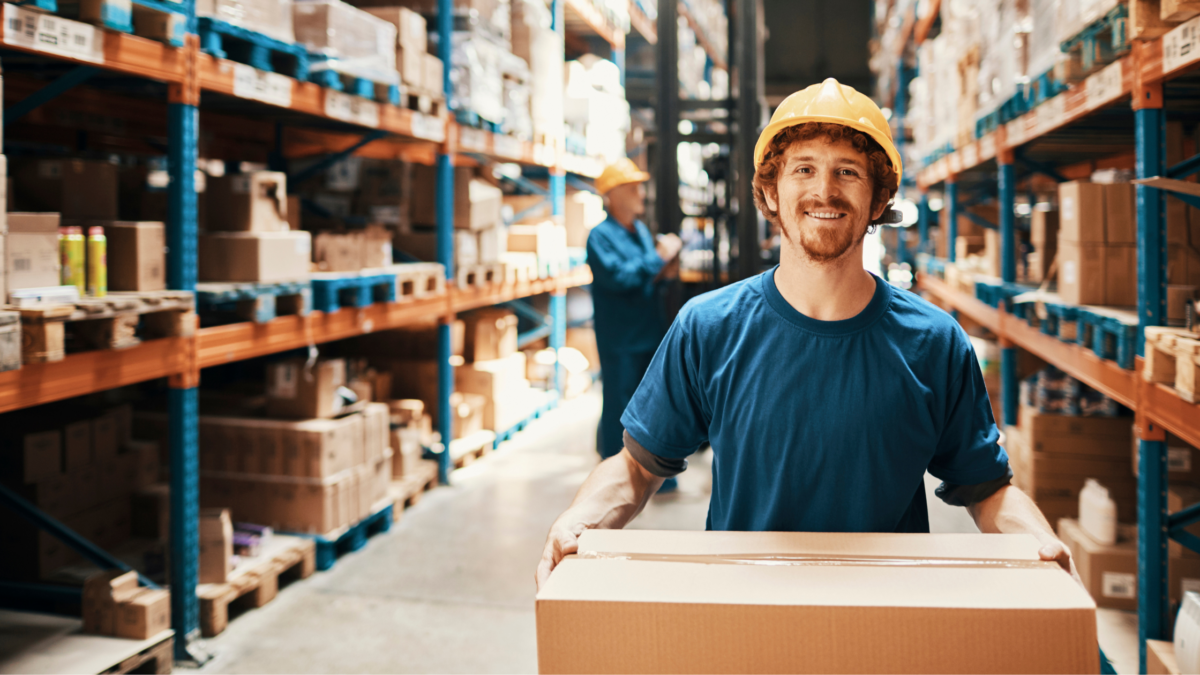 Why flexible working is important in the logistics industry
Flexible working in the logistics sector offers numerous opportunities for companies and workers. Flexible working is a type of employment contract in which employees are called upon to work only when their services are needed. This type of contract is highly advantageous for companies as they can optimise costs and increase profits by only hiring when there is a genuine need for additional personnel. On the other hand, job seekers are increasingly interested in flexible work.
The Benefits of Flexible Working in the Logistics Sector
While the restaurant and entertainment industries are often thought of as ideal sectors to implement flexible working practices, the logistics sector is another area where it can make a significant difference. Companies can use flexible working to manage seasonal or unexpected increases instead of hiring full-time staff. Moreover, workers can balance their work with other commitments and have greater flexibility in organising their time. Additionally, flexible working can provide an entry point into the logistics sector for those seeking their first work experience or wishing to acquire new skills in a rapidly growing field.
Why flexible working is a game changer for the logistics sector
Among the numerous advantages of hiring flexible personnel, we can list some good reasons to use flexible working for entrepreneurs and employees:
Flexibility
The logistics sector can be subject to seasonal and unpredictable fluctuations in demand. Hiring intermittent staff allows for a flexible workforce ready to be deployed in case of sudden workload peaks. This way, you can respond promptly to market variations and fulfil orders on time.
Cost optimization
Hiring intermittent personnel can be more cost-effective than hiring full-time employees. Moreover, we offer staffing services that are at least 50% less expensive than our competitors. By having a flexible workforce that can be scaled up or down as needed, your company can better manage peak demand periods and maintain high levels of service throughout the year.
Fill vacancy fastly
With Jobby, the management of holidays and absences will be simpler. On our platform, you can hire staff in minutes, in a simple, secure and flexible way. It is also possible to rehire the same people, thanks to the Rehire functionality. So they already know the company procedures and can immediately start working without further explanations.
Benefits for Workers
Flexible working in the logistics sector can offer numerous benefits to workers. Firstly, it can provide them with increased job satisfaction and work-life balance. A flexible contract can give people more time for their family, education, or other work. Secondly, flexible working can also allow workers to gain valuable experience and skills in the logistics sector, making them more employable and helping them to progress in their careers. Finally, on-call work can be an attractive option for those seeking temporary work, such as students or those with other part-time commitments, allowing them to earn money without committing to a full-time schedule. Finally yet importantly, flexible workers can help reduce the workload on existing staff, preventing burnout and maintaining morale.
How to use intermittent work in the logistics sector
Within a warehouse, there are various professional figures, some are fixed and represent a reference point for other employees, such as the Warehouse Manager. However, there are many roles to hire with a flexible contract, based on the company's current needs, such as Van Delivery Driver, Warehouse Operative and Delivery. Let's see a few examples of roles that you can hire with us:
Warehouse operative
Their main duties may include receiving and storing goods, preparing orders for shipment, picking and packing products, operating forklifts or other machinery, and maintaining inventory records. They may also be responsible for ensuring that the warehouse is clean and organised, and that health and safety guidelines are being followed.
Driver, currier, riders
During peak seasons and holidays, the demand for home deliveries typically increases significantly. As a result, it is important for logistics companies to hire more home delivery drivers to ensure timely and efficient deliveries. This will improve customer satisfaction and retention. Also the Last Mile Delivery has an important role in logistics. Brands now deliver not only at customer's doorstep, but moreover at lockers or at the store.
How to hire flexible workforce
We have already talked in another article about how to manage a flexible workforce and gave you some suggestions. But, how can you hire quickly and easily new employers? With Jobby, you can immediately post an announcement and receive applications in line with your requirements within a few minutes. Activate your free trial now.
Tags In