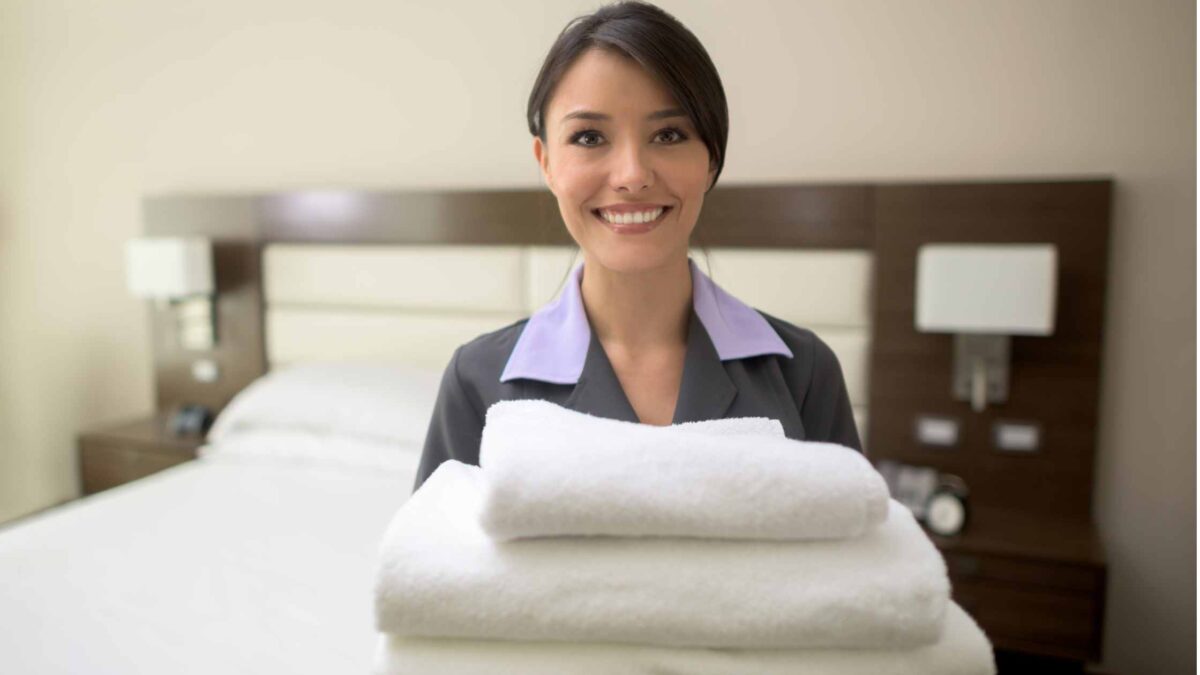 Flexible work: the advantages for companies
In today's fast-paced world, the concept of flexible work has gained significant traction. As businesses look for ways to adapt to the ever-changing needs of the workforce, the benefits of flexible work arrangements have become increasingly apparent. Businesses today have many options to outsource auxiliary needs like cleaning, inventory management and warehouse work. Hiring temporary or part-time staff on flexible contracts through staffing agencies is an attractive solution. Recruiting flexible staff optimizes costs, speeds up the hiring process and reduces bureaucracy.
Why choose flexible work for cleaning, inventory and warehouse services?
The use of flexible contracts can offer various advantages to companies that need cleaning and warehouse management services, increasing your satisfaction and the reputation of your brand.
Cost savings
Flexible work arrangements can help companies reduce costs. The use of on-call staff allows companies to manage costs more effectively, as there is no need to hire a fixed number of employees. In this way, companies can only pay for the hours actually worked by staff, thus avoiding the need to pay for idle time or unproductive hours. One possible solution to reduce the cost of labor and transform fixed costs into variable costs.
Time management
The use of on-call staff allows companies to manage their time more efficiently, as they can request staff only when necessary, without having to employ them full-time. This enables companies to optimize scheduling for cleaning, inventory management, and warehouse management, improving efficiency and reducing downtime.
Qualified personnel
With flexible staff, you can choose whether to use inexperienced or more qualified staff for a specific task. This means, for example, that if there is a need to carry out spring cleaning of outdoor spaces, you can hire an experienced gardener to take care of the greenery.
Costs and benefits

With flexible work, you can tailor workers to individual needs and reduce the costs of permanent hiring. On-call staff frees the company from recruiting, training, and supervising staff directly.
Even with internal staff, through flexible work contracts, you can hire additional staff for holidays, sickness, and other absences.
Jobby can provide you with personnel for a variety of sectors according to your needs. These include specialists in cleaning offices, shops, hotels, and private homes, as well as managing common areas in buildings.
With flexible work, you can hire workers for warehouse tasks, such as:
Receiving goods: checking and inspecting the quantity and quality of received goods.
Storage: organizing the warehouse, including labeling and classifying goods.
Packaging: packing products for shipment.
Order preparation: picking products from the warehouse and preparing them for shipment to customers.
Inventory management: keeping an accurate record of goods in the warehouse.
Cleaning and maintenance: keeping the work environment clean and tidy and performing equipment maintenance checks.
Delivery and shipping: arranging transportation of goods to customers or distribution centers.
Thanks to flexible work, we can meet your needs precisely and promptly, without having to deal with the costs and difficulties associated with permanent hiring.
Jobby for companies
In conclusion, flexible work can be a winning solution for companies that require cleaning, inventory, and warehouse services.
With the Jobby platform, which is simple and intuitive, you can easily find staff without dealing with the paperwork. Choosing the right staff for your company's needs will be faster and aligned with your requirements.
If you want to see how flexible work improves performance and optimizes costs, try our platform free for 7 days. Discover how Jobby helps companies optimize flexible staffing and reduce costs.