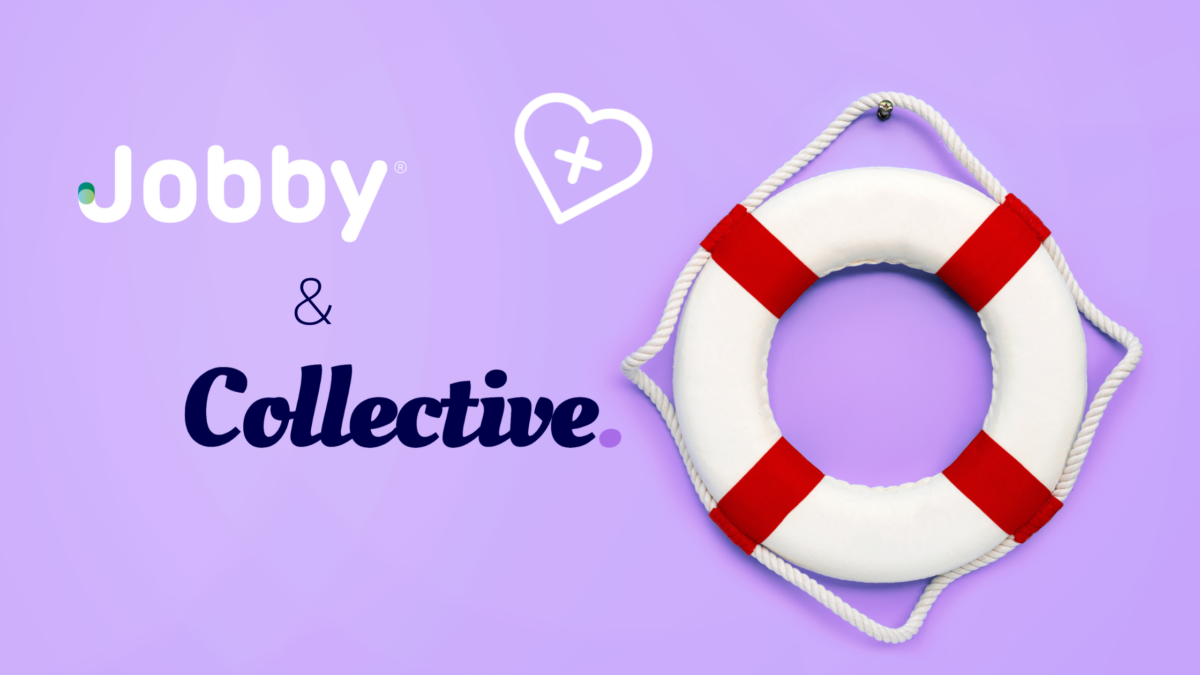 Discover the collaboration between Jobby and Collective Benefits
Jobby is a great app for those looking for flexible work. We understand that you value work-life balance and that you want to take control of your time. With Jobby, you can decide when you want to work and what you want to do.
Downloading the Jobby app on your smartphone allows you to manage everything related to your work. You can send applications, sign contracts, confirm attendance or delays, and receive payments. By completing your profile, you can explore offers near you and start working at your convenience.
We care about our workers
At Jobby, we believe that our workers are the heart of our business. We started by asking a simple question, "What can we do to make our flexible workers feel more safe and part of a big family, where everybody is important? We want to offer work opportunities while also providing help and benefits. This is a great challenge, but we are ready to win it." These are the words of Andrea Goggi, CEO & Founder of Jobby.
Our partnership with Collective Benefits
We are committed to making your life better by offering you the insurance and benefits that you deserve. That's why we are excited to announce our partnership with Collective Benefits. Jobby and Collective Benefits share the same values and are dedicated to improving worker health and wellbeing. Together, we are revolutionising the industry by providing coverage for accidents, medical and dental expenses, illness or absence due to injury, family assistance, family bonus, and theft of personal effects.
"We're incredibly proud to be partnering with Jobby, who have committed to improving worker health and wellbeing by giving its workers time off work insurance. Being able to take time off work to recover for illness or injury, grieve a loved one, or welcome a new family member into the world is something we believe everyone should be able to do, and it's fantastic to see Jobby becoming one of the market leaders in their industry by making this possible for its workers"; these are the words of Anthony Beilin, Founder & CEO of Collective Benefits. Log in to your Collective Benefits account to discover all available insurance coverage!
Join us and be part of the revolution. Download our app and discover how to work when you want, doing what you want, while being part of a family that values and supports you.